Dental care during COVID-19
Our priority will be to ensure public and patient safety. We have been advised by NHS England that all dental services have to continue to be operational and that patients are allowed to leave their homes to attend for all dental appointments, whether they are NHS or private.
If you need to see a dentist whilst we are observing social distancing, you should continue to telephone your practice first, rather than attending in person without an appointment.
Your practice will look different as it will be operating in a way that observes COVID-19 social distancing and hygiene rules, as part of measures taken to ensure your safety and that of the dental team
The range of treatments you will be offered may be different to that you received before March 25th 2020 and may vary from practice to practice. This will depend on the staff and equipment available to the team at the time.
The dental team may also be wearing different protective equipment to what you are used to seeing.
It will likely be some months before the services return to providing care in a similar manner to that which you previously experienced and will be dependent on the further easing of COVID-19 control measures.
Welcome to Dentaire
For all your dental care needs look no further than Staffordshire based Dentaire.
Dentaire provides a full range of dental services as well as orthodontic treatments, cosmetic dentistry including advanced crown and bridge work and all types of denture work.
Additional services now available at Dentaire include Invisalign teeth straightening, which is a near invisible way to straighten teeth without the use of fixed braces, and non-surgical wrinkle removal with Botox. Facial fillers and tooth whitening services are also available.
Please use the menu at the top of the page to find further information on the services offered at Dentaire dental care.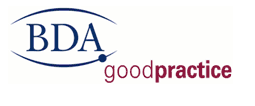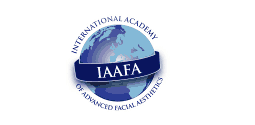 Download our Orthodontic Referral Form
Orthodontics
Orthodontics is a branch of dentistry. It deals with problems that can arise in the development of the teeth and jaws. Such problems are not uncommon.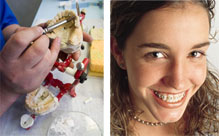 Whitening
Home bleaching is the easiest and cheapest way of bleaching your teeth. Your dentist will make rubber mouthguards so that they fit your teeth precisely and then provides you with bleaching gel to place in them.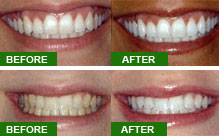 Invisalign
Invisalign uses a series of clear aligners that are custom-moulded to fit you. The virtually invisible aligners gradually reposition your teeth into a smile you'll be proud of.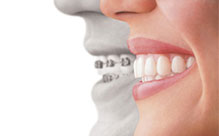 Botox
Frown lines, forehead lines and/or crows feet? Injecting Botox into the affected area temporarily paralyses the underlying muscles, giving the face a more relaxed and pleasant appearance.